Saturday 16th November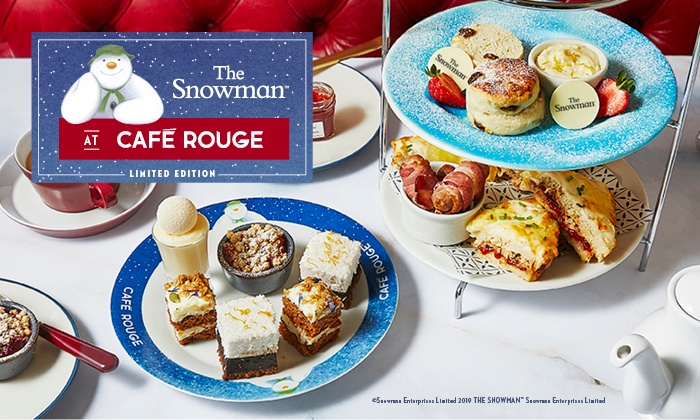 Another afternoon tea with my mum .....once again got a discount from
Groupon
so cost me £29.71 instead of normal price £34.95. Not much discount but it sounded good and looked nice in the photo on the website
We was seated in a booth which was very nice and the restaurant was decorated for Christmas with garlands and fairy lights which made it feel Christmassy. We was asked if we wanted the Magical Prosecco to start with and also given the option of the Festive Croque or Mushroom Croque for vegetarian. We both choose the Festive one filled with pulled turkey and a hint of sage, with cranberry ketchup and Dijon mayonnaise plus some Pigs in blankets. My mum asked if they could make it without the mayonnaise which they said would not be a problem.
The Waitress brought over a glass of Magical Prosecco each ........Not sure what was Magical about it but it did taste nice.My mum thought it had more bubbles rising up than normal Prosecco.
After about 15 minutes the Afternoon Tea stand arrived by this time we were both feeling rather hungry. OMG it did not look anything like advertised as the top two plates of food were covered in a blue paint like substance which looked like mould on the scones and crumble!!!!!!
The waitress asked if we wanted anything else so we both ordered a cappuccino which was included in the Afternoon Tea.
After the shock of all the blue we tucked into the warm sandwiches which were very nice and tasty along with the 2 mini pigs in blankets each with were also warm. Next we had the raisin scone which was also warm and came with a mini jar of jam and pot of thick cream covered in the blue slime. They did not look nice but tasted good and nice and fresh. Unfortunately the two white chocolate buttons with the writing had completely melted into a puddle which slightly spoilt it. The fresh strawberry each was a nice touch.
For the cakes we had 4 each which included a spiced fruit crumble which was still warm a Carrot cake , white chocolate mousse in a glass topped with a white chocolate snowball and S'mores marshmallow chocolate cheesecake topped with coconut not orange zest as menu states. These were all very tasty and we both liked best the little chocolate cheesecake S,mores square.
To sum it up food tasted very nice but presentation really let it down so do not be put off too much !!!
I am sure and hope that if you book this it will look more like the picture and not so BLUE.
Nearest Station : Loughton on Central Line - Approx 18 minute walk.
Best bits : Warm toasted sandwich, pigs in blankets and mini chocolate cheesecake.
Worst bits : Presentation was terrible
Value for money : Yes i thought so
Would I go back?
: Yes as would like to try their normal Afternoon Tea